Hermosa Beach
, CA, is located in southern Los Angeles county and translates from the Spanish word for "beautiful." The town of just under 1.5 square miles houses nearly 20,000 residents. It is smog-free because of the ocean breezes that regularly sweep coastline cities.
With near-perfect temperature averages that swing between lows of 55 degrees in the winter to 70 degrees in the summer, it's no surprise that Hermosa Beach real estate is currently in a brisk seller's market. The
median home price
is $4,900,000, which is nearly 45% higher than its previous year's price of $2,698,000. Homes are selling within nine days of being placed on the market. A seller's market, especially one this aggressive, means that there are more buyers than available houses. Buyers likely will enter bidding wars with other buyers, and sellers can sit back and wait for the dust to settle before accepting the highest offer for their Hermosa Beach homes for sale.
Hermosa Beach is famous for its many recreational activities, including beach volleyball, surfing, swimming, paddleboarding, cycling, and running. It is home to Fiesta Hermosa, an annual arts and crafts festival, the International Surf Festival,
Shakespeare by the Sea
, a free, outdoor performance event, live jazz at the
Lighthouse Cafe
, and comedy and magic shows at The Comedy and Magic Club, where comedian Jay Leno has performed since 1978. With all this robust activity, weather, and elegant Hermosa Beach homes for sale surrounding you, why not upgrade your home's landscaping so your curb appeal will zoom upward, along with your ROI?
Landscaping renovations to boost your ROI
Add large specimen trees
Many homes already have shrubbery and hedges in their gardens, but a tree's impact cannot be denied. Mature trees mark a solid, rooted, and stable property. They make stark homes appear softer, and design-challenged houses look smart and cohesive. Adding these trees as soon as you move in gives them time to "grow" into their new spaces. You don't need to mimic a forest, but two to four scattered around your property will make a world of difference in its appearance and curb appeal. Specimen trees give the appearance and structure that homeowners would typically have to wait decades for if they planted saplings upon moving in.

Replace high maintenance garden sections with water features
If your garden displays a stubborn patch where grass doesn't grow or the weather patterns don't support plant life, consider adding a fountain or a waterfall to fill in the space. In addition to eradicating an eyesore, the water feature creates soothing, babbling brook sounds that calm the senses. The display could be a traditional stone fountain, a pondless waterfall, or even a repurposed birdbath filled with glass marbles and water for birds and bees to drink.

Repair the Lawn
California has suffered from a drought for years. Homeowners eventually resorted to painting their lawns to make their Hermosa Beach real estate more appealing. A yard with dead patches of lawn can make potential buyers assume the rest of the property is as neglected as the lawn. If you don't want to re-sod the entire yard, consider switching up a large lawn with smaller patches and surrounding them with tile accents, hedges, ornamental stoneware and pots, hearty vegetation such as colorful ice plants or succulents, or "grass carpeting." Grass carpeting is the modern-day AstroTurf, which, unlike its predecessor, effectively mimics the look and feel of living grass. Not only will this grass alternative require little to no maintenance, but your water bill will drop too.

Remove and replace old plants
The longer you let plants and shrubs go unattended, the harder it will be to bring them back to their former manicured glory around your Hermosa Beach real estate. If yesteryear's flowers and fussy perennials aren't sprucing up your green spaces without careful tending and care, it's time to switch them out for low-maintenance greenery. Aloe vera plants and desert succulents — such as Hens-and-Chicks — grow successfully in southern California, as do vibrant birds of paradise. Giant wild rye is a tall grass that grows into large clumps and is ideal for garden borders and accents. Potential buyers will see manicured green spaces with minimal upkeep as a plus.

Upgrade an old asphalt driveway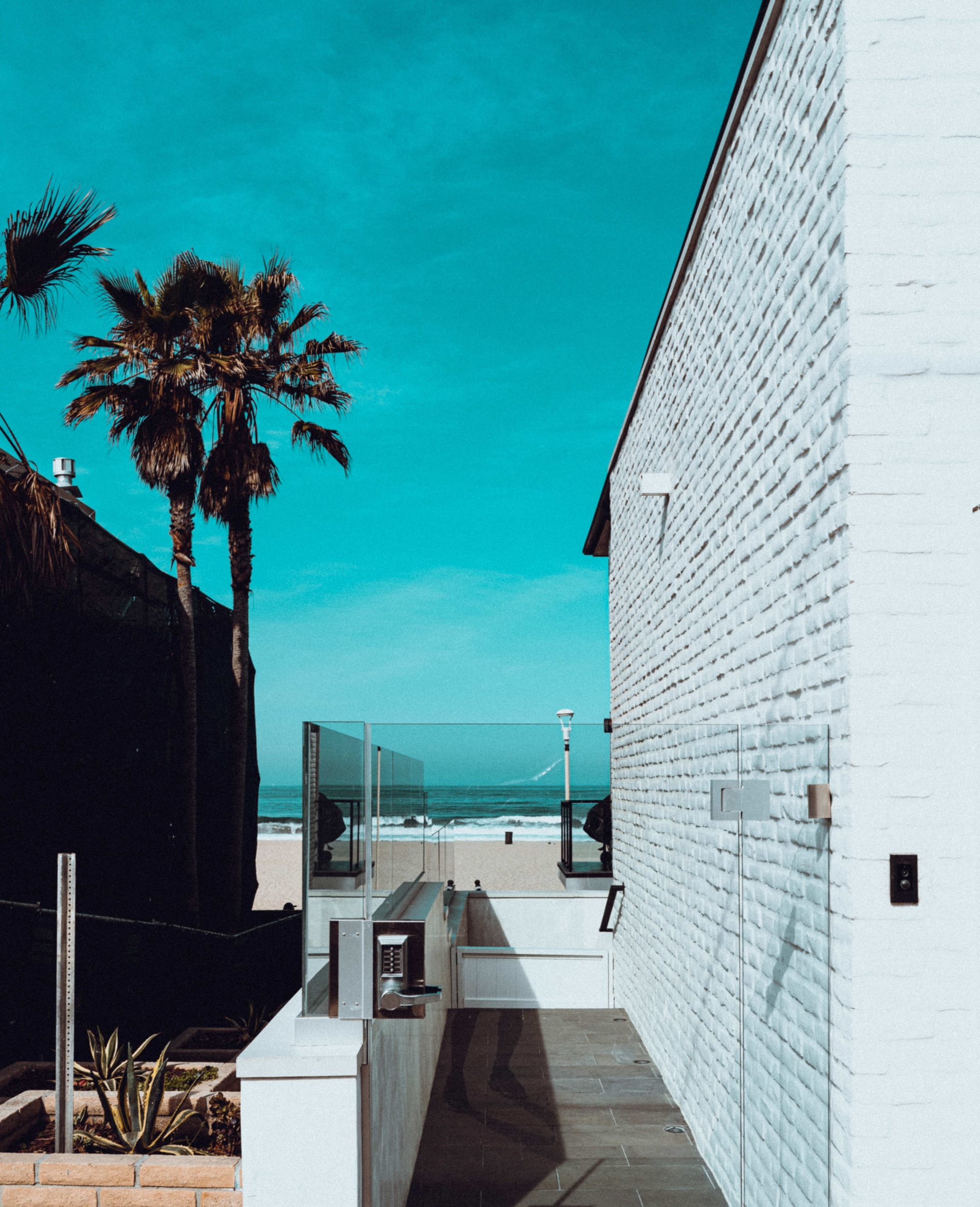 Concrete and asphalt might be practical, but they're generally not attractive driveway finishes. Since you've already found your dream home amongst Hermosa Beach homes for sale, why not make an effort to ensure it's as upgraded as can be? Paving stones — also known as "pavers" — come in concrete, natural stone, and brick. They can nestle against each other (fine for areas without high-stress points, such as garden accents) or interlock, which is stronger and usually preferable for driveway use.

Add pops of color to your landscape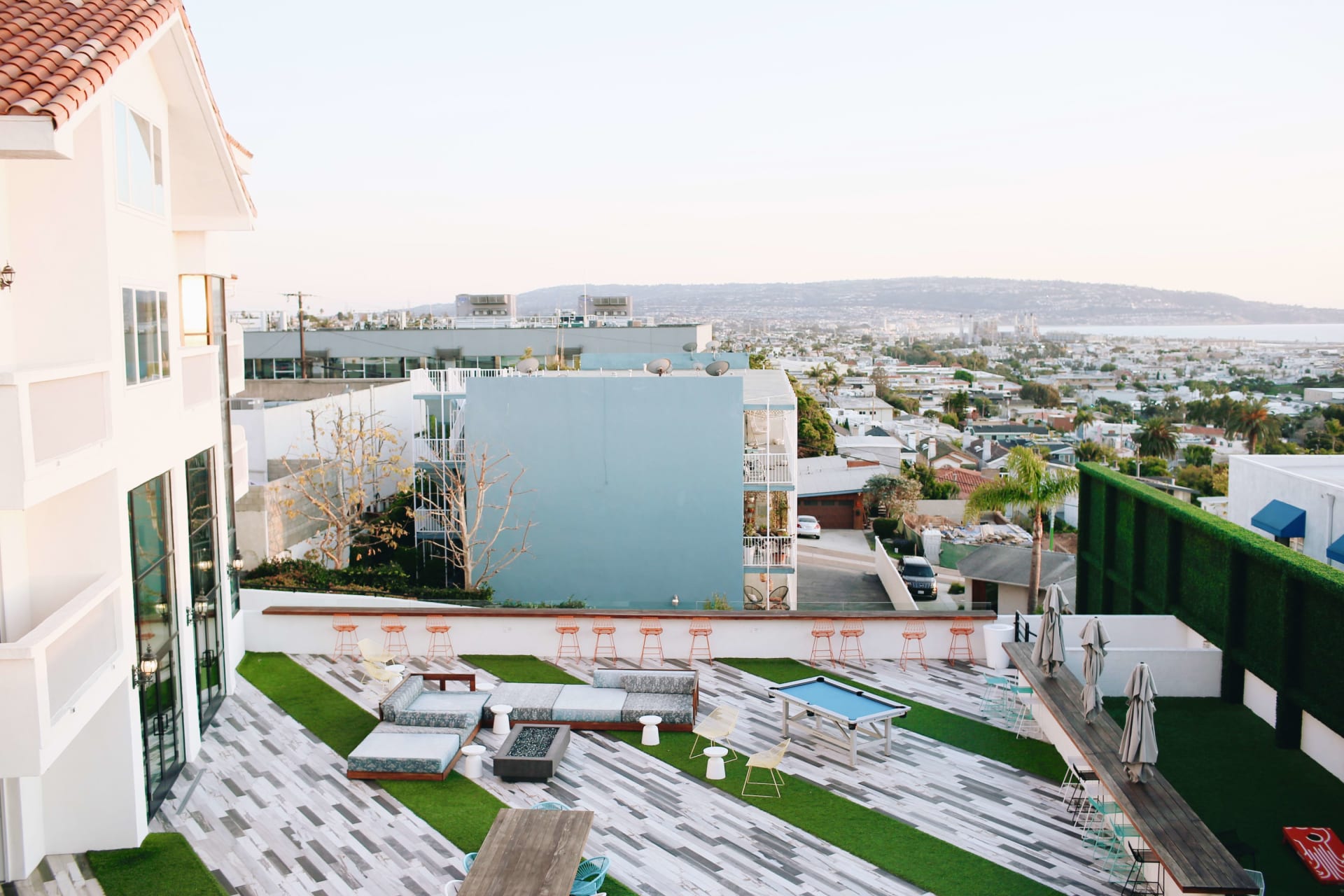 While many homeowners assume that colorful plants can be high-maintenance, that's not always the case. Accenting your green spaces can break up the monotony of a single-color swath of lawn, no matter how perfectly it's been maintained. In Southern California, even beachfront communities are considered desert — or some might say "desert adjacent." Homes can greatly benefit from low-maintenance, drought-resistant plants that add vibrancy to your yard. Lavender is light purple and periwinkle in a hearty and evergreen shrub. Globe thistles are spherical, satellite-like flowers in shades of light purple that sit atop long, sturdy stems. Aloe vera is a delicate celadon green that pulls double duty as a drought-resistant succulent and first-aid solution for cuts, scrapes, and dry skin. Fountain grass is a delicate, fast-growing ornamental grass that is pale pinkish-tan with shimmery, silvery striations, and geraniums come in reds, pinks, whites, lavender, oranges, yellows, and bicolor varieties.
Looking for Hermosa Beach homes for sale?
If you need an expert on beachfront properties, who can assist you in navigating the aggressive Hermosa Beach seller's market to find your next new home, reach out to trusted realtor
Jesse Dougherty
.