Redondo Beach exudes the ideal Southern California beach lifestyle—which is why it's one of the most popular suburbs of Los Angeles. It hugs a trendy, beautiful stretch of the Pacific Ocean known as South Bay, and has a wide variety of restaurants, bars, and entertainment options nearby. There's a classic Californian feel to Redondo Beach, including a pier that stretches out into the Pacific, and an extensive marina district on the north side of town.

One reason why houses for sale in North Redondo Beach are so attractive is the city's perfect location within the Los Angeles Metropolitan Area. Redondo Beach is less than 10 miles from LAX airport and 20 miles from downtown. Many of LA's popular attractions are close by, including sporting events, concerts, museums, and great shopping.
Hire an experienced Redondo Beach realtor
If you're considering listing a home for sale in North or South Redondo Beach, your first step should be to
hire a real estate agent
who has experience helping clients sell homes in this niche luxury community. Interview as many agents as you need in order to find one you mesh well with. Look for an agent who has a track record of success, who can show that they've brought in top dollar for their clients, and moved through the selling process relatively quickly.
Once you've hired the right agent, the next step is to
make your property stand out
. Although Redondo Beach is still a seller's market, it's imperative to have your home in top condition and to have a professional online listing to attract qualified buyers willing to meet (or surpass) your asking price. Beyond the tips below, an experienced agent will have advice on how to make your Redondo Beach home stand out in a competitive market.
Below are a few tips to get you started.
Make repairs
A cost-effective way to begin preparing homes for sale in North Redondo Beach is to fix the little things that buyers may stumble onto as they tour your home. Make sure all lights are working and fix any leaking faucets or toilets. If buyers spot imperfections, they may begin to wonder if something bigger is wrong with the house.
Many repairs
can be done yourself and will ensure buyers provide a solid offer—but a handyman will always be worth the money when your home sells. A professional might also see issues that you might otherwise miss, and offer creative solutions to any problems they encounter.
Declutter, deep clean, and depersonalize
The best way to give homes for sale in North Redondo Beach that bright, airy SoCal feeling is to declutter every room. You'll be surprised how much you can open up your home and make it feel larger by getting rid of possessions you no longer need or don't serve a direct purpose in selling your home.

The rule of thumb is to remove about half of your possessions. When buyers view a home free of clutter, they can begin to imagine themselves living there. And motivated buyers mean a bigger, more competitive offer. Remove items from your bedroom closets, the bathroom vanity, and even kitchen cupboards, drawers, and the pantry. Clear off countertops, bookcases, and the coffee table. Renting a storage unit for your extra possessions will ensure that you can show off all your storage spaces—and will also kick-start the moving process in a helpful way. Once again, spending on a storage unit will pay for itself if you can properly stage and sell your Redondo Beach home.

Going hand-in-hand with decluttering your space is depersonalizing your home, in general. Subconsciously, buyers want to begin creatively envisioning their life in North Redondo Beach and might be distracted by reminders of your family living in the home. Remove family pictures from the living room, bedroom, and refrigerator—as well as any other personal possessions such as diplomas, sports memorabilia, art, and hobby items.

Remove extraneous furniture from the living room and give your home a deep cleaning. Once everything is shiny, hire a professional to take photographs (and video!) of every room. With this media, your agent can effectively build an online listing that allows visitors to get a feel for the home, regardless of where they're located. Potential buyers can revisit certain aspects of the home after they've attended an open house, and share their excitement with friends or family by forwarding your listing along.
Paint
Southern California homebuyers can be an eclectic group, each with their own tastes in color and decor. As such, anyone listing a home for sale North Redondo Beach should tone down the brightly painted rooms in their home, as a way to let potential buyers imagine their own taste in decoration. After all, your favorite color is likely different from the favorite color of the person who will end up buying your home. Your agent will certainly have suggestions for earth tones or light pastels that give off the vibe of living by the beach—but when in doubt, paint your walls an off-white or beige.
Boost curb appeal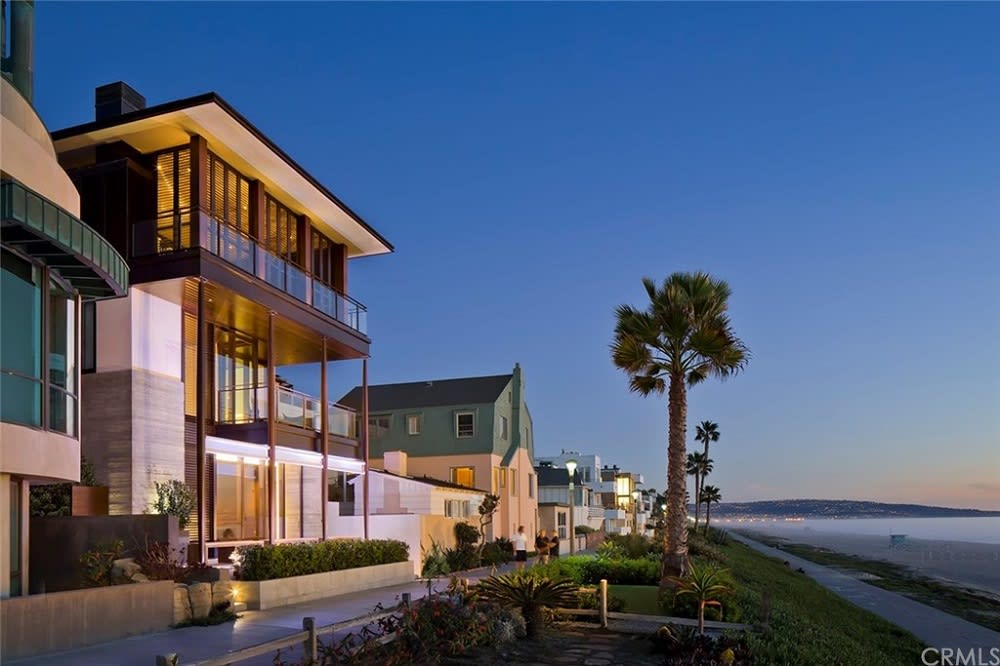 Outdoor spaces
can be just as appealing as indoor spaces for buyers looking at houses for sale in South Redondo Beach. The first impression potential buyers will get of your home is when they pull up for a showing. As such, clean up the front yard landscaping, freshen up the door paint, and replace your old porch light with a stylish (and energy efficient) new fixture. Straighten up the backyard, including the patio, deck, or outdoor kitchen. And while it won't be the first thing they see when they pull up to the curb, a pool can be a huge selling point for buyers looking for the ultimate Californian beach lifestyle. If you have a pool, make sure it sparkles. Your realtor will have professional recommendations to help in each of these tasks, and boost your curb appeal is a great way to make sure your Redondo Beach home stands out on the market.
Ready to list your Redondo Beach home for sale?
When you're ready to list your Redondo Beach home for sale, trust
Jesse Dougherty
to be your guide. Jesse has the deep local experience, market analysis, and personalized customer service to make your sale both stress-free and rewarding.
Contact Jesse and his team today
.