Redondo Beach is a city in Los Angeles County, California, and one of the three Beach Cities located in the South Bay region. As with most places in Southern California, Redondo Beach has a rich history that is often reflected in its street names. This blog post will explore the history behind some of Redondo's most famous street names!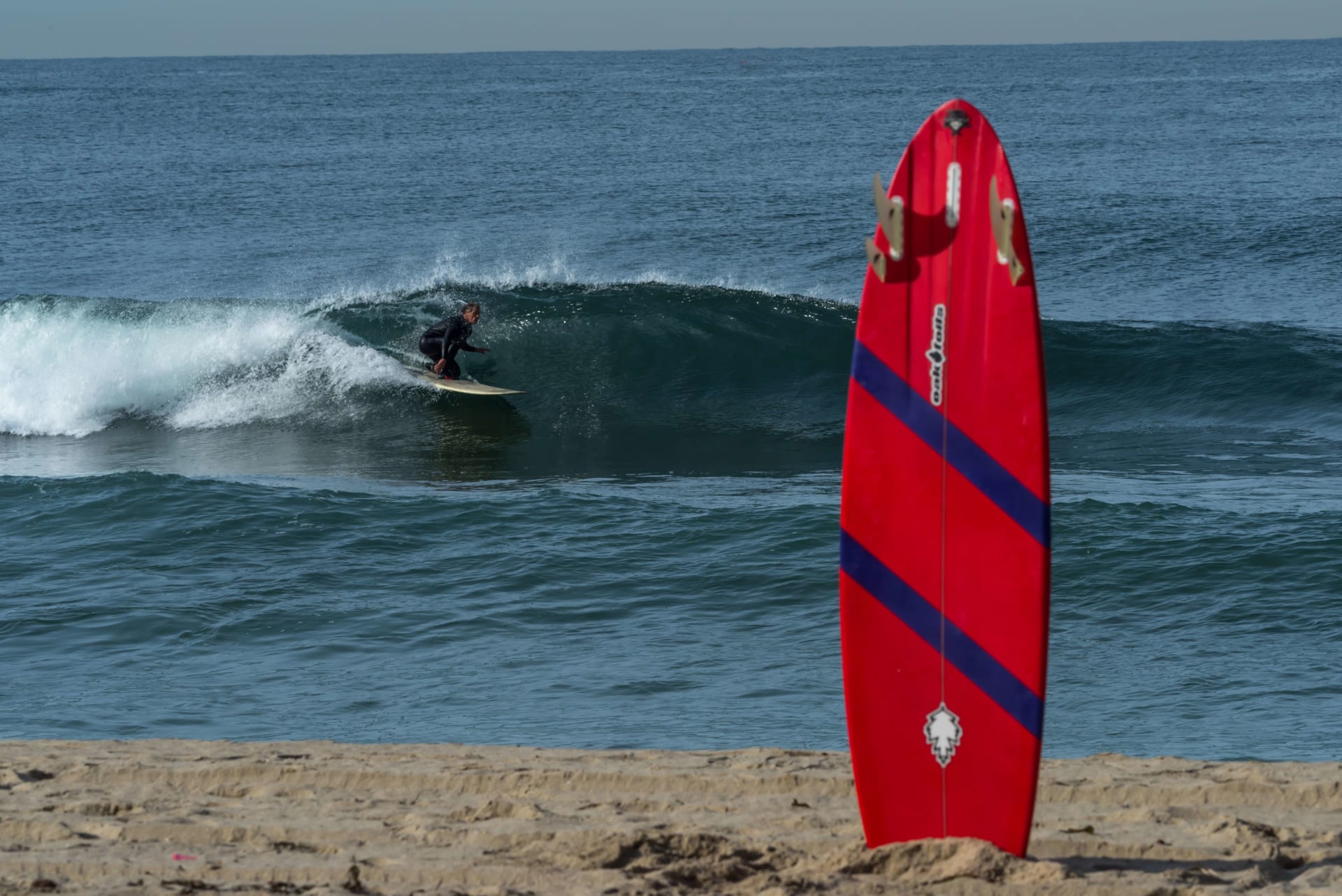 Ever wonder why Redondo Beach has streets named after gems, tycoons and sisters?
Redondo Beach's Precious Stones
Moonstone Beach drew tourists to Redondo Beach between the late 1880's and the early 1920's. Storms had deposited moonstones along the beach from Hermosa Beach to Diamond St. and tourists gathered the moonstones that were washed ashore. It was a popular pastime for both amateurs and gemologists. In addition to using them for jewelry, builders soon found the gemstones were useful for building streets, sidewalks and foundations. As the waterfront changed and the moonstones over-harvested, the moonstones stopped being deposited along the Redondo Beach shoreline by the late 1950's. Due to the popularity of the gemstones, local streets were named to honor Moonstone Beach in the late 1880s. Beginning just south of the popular beach, streets running east–west feature gemstone names alphabetically such as Agate, Beryl, Carnelian, Diamond, Emerald, Garnet, Jasper, Opal, Pearl, Ruby, Sapphire, and Topaz.
Redondo Beach's Tycoons
Unlike the precious gemstones that actually came from Redondo Beach, the Redondo Beach streets named after famous Tycoons probably never visited Redondo Beach. Street names are usually given by the developers and, for reasons unknown, the developers of North Redondo Beach chose 19th century business tycoons to name their streets. Vanderbilt, Carnegie, Rockefeller and Morgan now all "live" in Redondo Beach. One tycoon that did call Redondo Beach home was the oil magnate Edward L. Doheny. Doheny made his fortune in the early 1900s by developing the Los Angeles oil fields. Ironically no Redondo Beach streets were named after him.
Redondo Beach's Spanish Baronesses
Redondo Beach was also home to several Spanish baronesses. These women were part of a group of aristocrats who escaped from Spain during the Franco regime in the 1930s. Many settled in Redondo Beach, where they built lavish estates overlooking the ocean. In South Redondo Beach you can find the girls from the historically significant Dominguez family including Anita, Lucia, Guadalupe, Helberta, Juanita, Francisca, Maria and Susana to name a few.
A Brief History of Redondo Beach
Tucked away in the South Bay region of Los Angeles County, Redondo Beach is a small city with a significant history. From its humble beginnings as a sleepy fishing village to its current status as a premier beach destination, Redondo Beach has long been a popular spot for locals and visitors alike. Here's a brief overview of the city's rich history.
The Early Years
Redondo Beach was first settled by the Tongva, a Native American tribe that inhabited the Los Angeles Basin for thousands of years before the arrival of European settlers. The Tongva referred to the area as "the place where the mountains meet the sea," It wasn't until 1769 that the first Europeans set foot in what is now Redondo Beach.
These early settlers were Spanish missionaries who came to the area to convert the Tongva to Christianity. In 1822, Mexico won its independence from Spain, and California became a Mexican province. Redondo Beach remained a sleepy fishing village for much of the next century until a significant change came in the form of the transcontinental railroad.
The Transcontinental Railroad; The Birth of Tourism
In 1887, work began on the transcontinental railroad, which ran from Los Angeles to San Francisco. Redondo Beach was selected as one of the stops along the way, and soon after, a large pier was built to accommodate passengers and cargo. As word spread about this beautiful little city by the sea, more and more people began coming to visit.
The Beach Boys; The Rise of Surfing
In 1961, a local surf band called The Beach Boys released their debut album, which included the song "Surfin' Safari." The song became an instant hit, and within a few years, surfing became hugely popular across America. Thanks partly to The Beach Boys' catchy tunes, Redondo Beach became known as a premier surfing destination, attracting visitors from all over the world.
Key Takeaways:
Redondo Beach has been a popular destination for over 100 years.

It is considered the birthplace of modern surfing.

The Beach Boys got their start here, helping to make it a popular spot for young people.

Many famous and infamous people have visited or lived in Redondo Beach, including gangsters and rum runners.

Redondo Beach has been a dream destination for centuries, and without modern surfing, we wouldn't have the boards, baggies, or bikinis industries today.

Throughout the years, Redondo Beach has had many excitement-filled visitors, including locals, cowboys, train conductors, smugglers, and even a gangster!
Fun Facts About Redondo Beach
Redondo Beach is home to one of only two wooden lifeguard towers in Los Angeles County.

The city is also home to Lighthouse Cafe, a popular live music venue that has hosted everyone from Duke Ellington to Jimi Hendrix.

In 1978, Redondo Beach made headlines when residents voted to ban nuclear power plants from being built in the city limits.

Every summer since 1965, Redondo Beach has held its annual King Harbor Boat Parade, which features decorated boats of all shapes and sizes - from yachts to dinghies - cruising through King Harbor.

And last but not least, in 2016, Forbes magazine named Redondo Beach one of America's "Prettiest Towns."
Redondo Beach: A Popular Tourist Destination
Tourism is one of the biggest industries in Redondo Beach. Every year, millions of visitors enjoy our sunny beaches, world-class restaurants, and unique shops. Not only does tourism provide a boost to the local economy, but it also creates jobs for residents.
The Economic Impact of Tourism
One of the most obvious benefits of tourism is the economic impact it has on the city. Tourists spend billions of dollars in Redondo Beach on hotels, dining, shopping, and entertainment every year. This money goes directly into the local economy, stimulating growth and creating jobs. In fact, according to the Redondo Beach Chamber of Commerce, tourism is responsible for generating nearly $500 million in annual revenue for the city.
In addition to generating revenue, tourism also creates jobs for residents. According to the chamber of commerce, nearly 4,000 jobs in Redondo Beach are directly related to tourism. These jobs range from hotel and restaurant workers to tour guides and activity instructors. Tourism also supports indirect jobs in the transportation, retail, and manufacturing industries.
How New Visitors Learn About Redondo Beach
So how do new visitors learn about Redondo Beach? There are many ways that potential tourists can discover our little slice of paradise. One popular method is word-of-mouth recommendations from friends or family members who have visited. Another common practice is through online research; potential tourists will often visit travel websites or read online reviews before deciding on a destination.
Many people also learn about Redondo Beach through traditional marketing channels such as print ads, billboards, or TV commercials. The city's chamber of commerce works hard to promote Redondo Beach as a national and international tourist destination. In recent years, they've had great success partnering with major airlines to offer direct flights from major cities such as New York, Chicago, and London.
What Makes Redondo Beach So Special?
Here are just a few of the things that make our city unique:
• We have one of the largest recreational fishing fleets in all of California. Visitors can charter a boat for deep-sea fishing or drop a line from one of our many piers.
• We're home to the world-famous King Harbor Yacht Club, where you can watch some of the best sailors compete in regattas throughout the year.
• We have two beautiful beaches—King Harbor Beach and Torrance Beach—perfect for swimming, sunbathing, surfing, paddle boarding, and more.
Redondo Beach's Local Lifestyle
Redondo Beach is more than just a tourist destination; it's also a great place to live. The city has a population of about 66,000, and the median household income is $93,500. Many residents feel it's worth it for the stunning beaches, great weather, and laid-back lifestyle.
There are plenty of things to do in Redondo Beach for residents and visitors alike. In addition to the beach, there are parks, golf courses, tennis courts, fishing piers, and much more. The city also has a thriving nightlife scene with many bars, clubs, and restaurants.
Redondo Beach is also a great place to raise a family. The schools in the city are some of the best in the state, and there are plenty of family-friendly activities to enjoy. Residents often take advantage of the city's proximity to Los Angeles; it's just a short drive to all the attractions and entertainment it offers.
The Bottom Line:
Redondo Beach has many special features, including its interesting history and facts. It's an excellent destination for those who love the outdoors, fishing, boating, and more. The city is also home to several tycoons, Spanish baronesses, and precious stones.
Redondo is also an excellent place for tourism, and the Chamber of Commerce works hard to promote the city as a national and international tourist destination. The city has partnered with major airlines to offer direct flights from major cities such as New York, Chicago, and London.
There are plenty of things to do in Redondo Beach, making it the perfect place to visit for a vacation. Whether you're interested in fishing, boating, swimming, or just exploring the city's fascinating history, you're sure to find something to love about Redondo Beach.